Who are we PUSHing for? YOU.
The Big Push for Midwives Campaign represents tens of thousands of people in the U.S. who support increasing access to Certified Professional Midwives (CPMs), community birth and out-of-hospital maternity care. We push for more birth options in America with CPMs, who provide affordable, quality, community-based care that is proven to reduce costly and preventable interventions, as well as decrease the rate of low-birth weight and premature births.
The Big Push for Midwives' mission is to provide strategic planning and message development for consumer and midwife groups in states and territories actively working on legislation to license Certified Professional Midwives (CPMs), envisioning the day when CPMs are licensed in all 50 states, the District of Columbia, Puerto Rico, the Virgin Islands and Guam.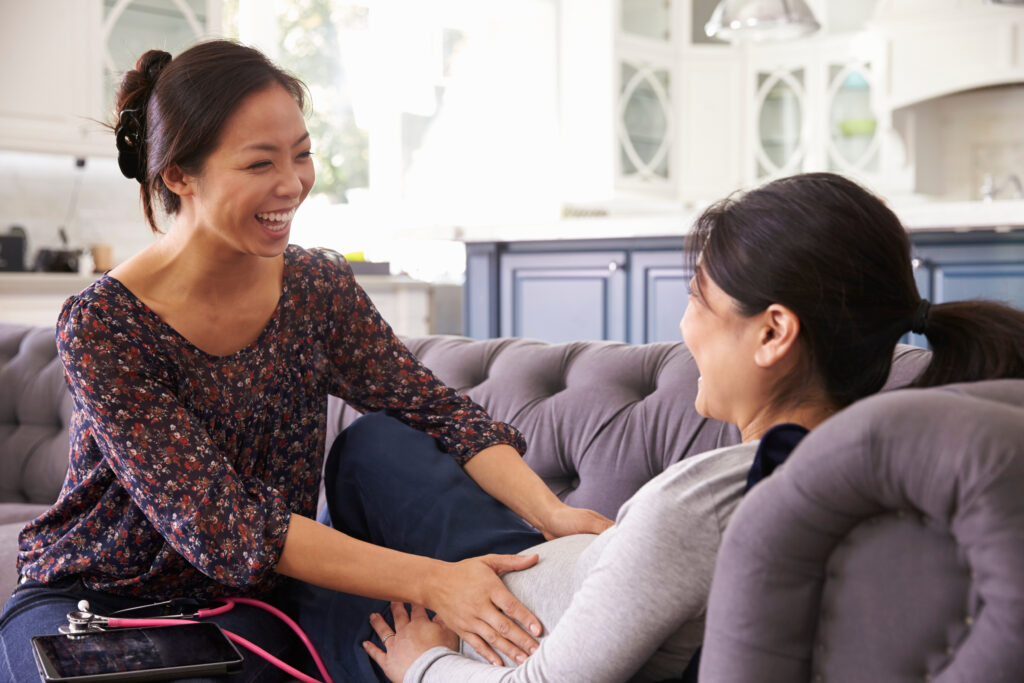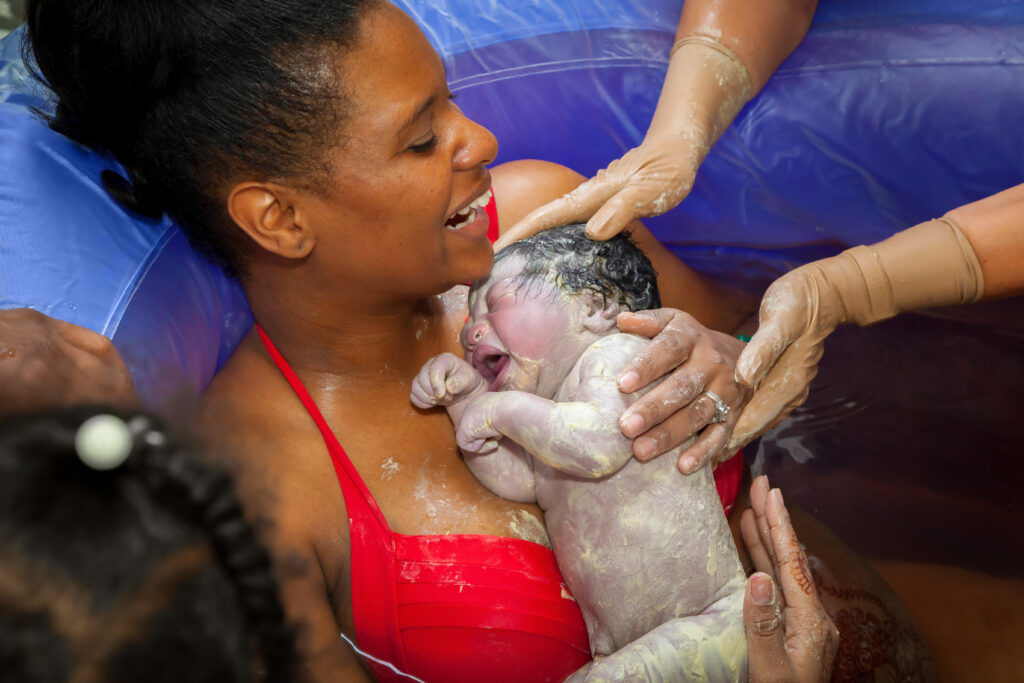 What is the Certified Professional Midwife (CPM) Credential?

The Certified Professional Midwife (CPM) credential was developed in the late 1980s and was first issued in 1994 by the North American Registry of Midwives (NARM) to midwives with specialized training and expertise in providing safe, skilled maternity care in out-of-hospital settings, like private homes and freestanding birth centers.

The CPM credential is issued by NARM to this day and it is nationally accredited by the National Commission for Certifying Agencies (NCCA), which is the accrediting arm of the National Organization for Competency Assurance (NOCA). The NCCA accredits more than 200 professional credentials such as nurse-midwives, nurse anesthetists, nurse practitioners, and critical care nurses.
What does NARM certification for CPMs include?

NARM certification for CPMs includes:

A rigorous educational and training process generally requiring a minimum of 3 to 5 years to complete
Verification of knowledge and skills through the successful completion of a national board exam
A clinical skills assessment process
Continuing education and re-certification every three years
Clinical experience in community birth settings of homes and birth centers
What practice standards do CPMs follow?

CPMs follow the practice standards of the National Association of Certified Professional Midwives (NACPM), which include the development of collaborative relationships with other healthcare practitioners who can provide care outside the scope of midwifery practice when necessary. The NACPM standards limit the CPM scope of practice to the primary maternity care of healthy women experiencing normal pregnancies.
Does the American Public Health Association recognize CPMs?

The American Public Health Association (APHA) recognizes the CPM training and clinical skills assessment process as the basis of a national certification program for licensing midwives who provide maternity care services in out-of-hospital settings such as private homes and freestanding birth centers.
What are the benefits of licensure for CPMs?

CPMs serve a disproportionate number of low-income, rural, immigrant and uninsured families. Regulation and licensure of CPMs ensure there are enough well-trained midwives to meet the demand for out-of-hospital birth in private homes and freestanding birth centers and to provide safe and affordable maternity care for underserved populations.
What additional value does licensure for CPMs bring?

CPM licensure provides a mechanism for families choosing out-of-hospital birth to verify their midwife's training, skills, and educational credentials
CPM licensure protects and defends the rights of American women and families by:
CPM licensure ensures continuity of care and offering liability protection to physicians who collaborate with midwives
What does CPM licensure provide access to?

Adherence to evidence-based practices and providing for transparency and accountability
A family-centered model of maternity care that offers individualized education, counseling, screening, and prenatal care
Continuous hands-on assistance during labor and delivery
Minimal use of costly technological interventions
Support of the physical, psychological, and social well-being of mothers and families throughout the childbearing cycle
What else does CPM licensure ensure?

Ensures every family can choose their birth provider and setting based on their religious, cultural, and philosophical beliefs
Ensures the availability of qualified and experienced community birth maternity care providers in the event of an emergency that makes hospital care inaccessible (e.g. a hurricane or other natural disaster, pandemic, or flu epidemic). Access to community birth maternity care is in keeping with the mission of the National Working Group for Women and Infant Needs in Emergencies to ensure that the health care needs of pregnant women, new mothers, newborns and infants are adequately met during and after a disaster situation.